I'm happy to announce yet another network expansion for BunnyCDN. After several months of thorough testing, we're delighted to announce that Helsinki (Finland) and Tel Aviv (Israel) are live on our network today. These two recent additions mark the 38th and 39th PoPs in our ever expanding, global network.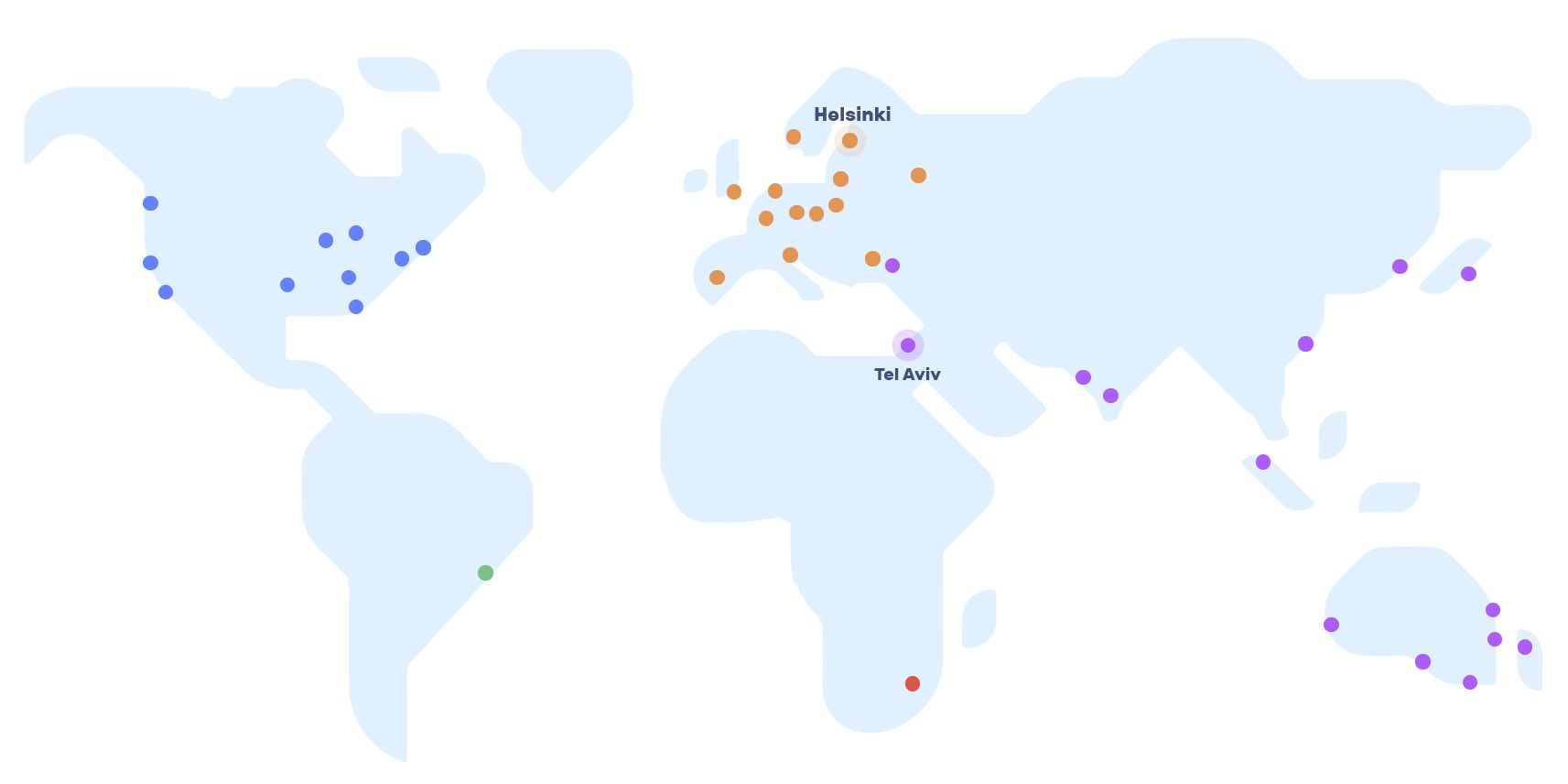 We've been really excited to see the performance improvements these PoPs have brought, especially seeing traffic from Israel is now being served with up to 75% less latency (when testing a 500 byte file).

Even though Israel and Finland are relatively small population wise, they've both got a rapidly increasing number of internet users. We're delighted that we are able to bring your content just a hop away from the two new PoPs.
But we're not stopping here! We're already planning further expansions in order to continue to offer the best possible performance for your users. We've recently carried out a large capacity upgrade in Los Angeles, Paris and Frankfurt PoPs. We've upgraded to brand new NVMe based storage to ensure the absolute best performance for users on our High Volume tier and we're already looking at further expansions to continue to offer an ever-faster experience for your users.

Stay tuned, and keep on hopping!