Recently, we have updated our dashboard with a brand new look and user experience, but that was just the beginning of our bigger plan.
For months now, we have been hard at work preparing a completely new look for BunnyCDN with both an updated website, and a completely redesigned logo. We wanted something modern, clean and easy to look at while having a cute but professional twist to go with our name. We felt the old design was getting a bit dated and didn't really convey the image of BunnyCDN that we had in mind, so it was time for a change.
The Logo
At first, we were a bit hesitant to change the logo, but it's where we actually ended up making the biggest change. We wanted the new logo to look more memorable and better embody the Bunny brand while also looking cleaner and more modern. The idea was to focus more on the bunny, but  still keep some elements of the map pin that is often synonymous with content delivery networks. We feel that the new design does that almost perfectly while also looking much better at the same time.

The Website
The website also received a complete graphical update together with a new color scheme. We felt the yellow was unique, but not very easy on the eyes. As a result, we decided to switch the colors completely end ended up using blue as the main theme and complimented it with an orange highlight.
To redesign the website, we partnered with an Indonesian web design studio OWW that we think did an amazing job with our website and our illustrator Alja helped with the graphics. The new website has a much cleaner and more modern look. Best of all, it has more bunnies than ever.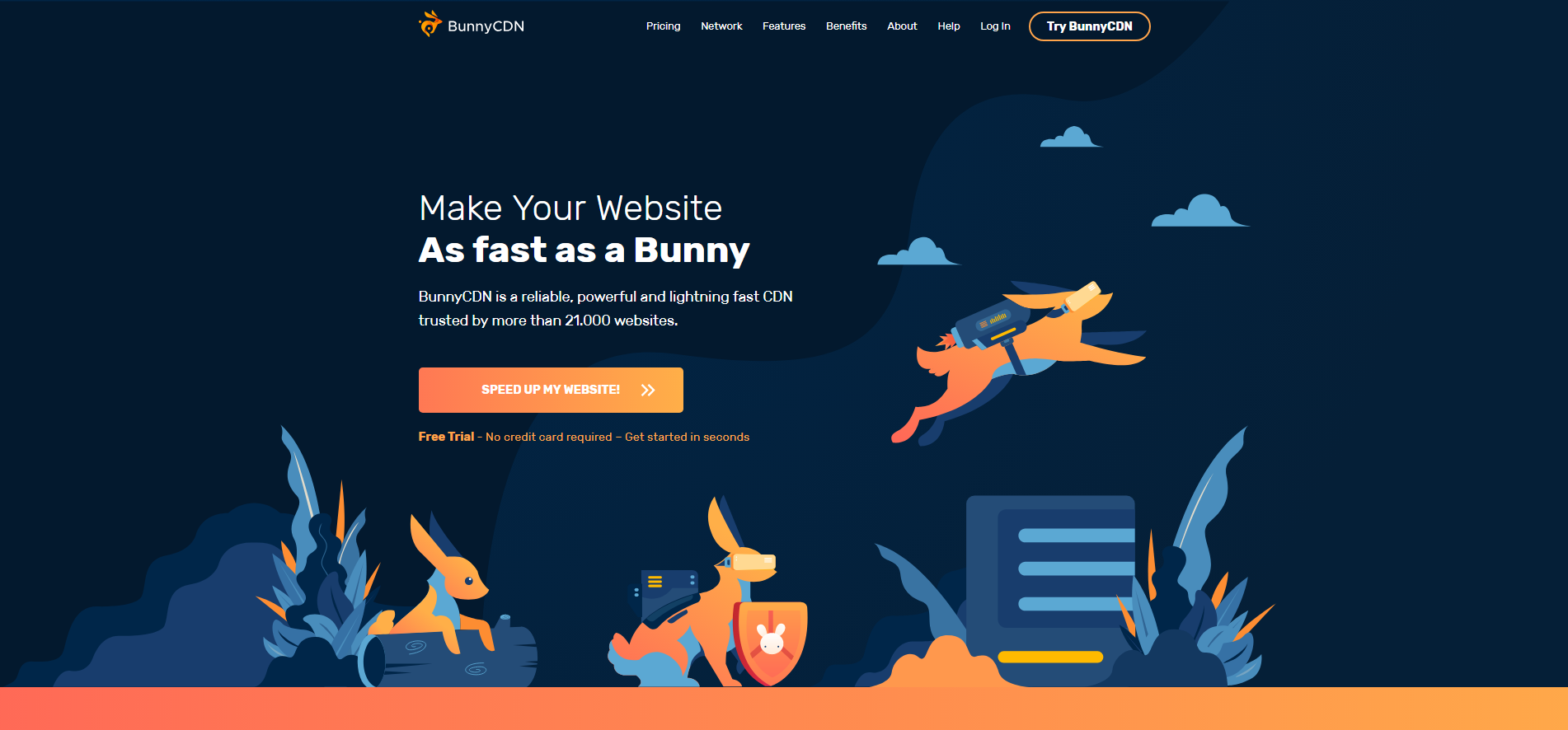 We're still working on some small tweaks, but overall we're very happy with the result and hope you are as well. This is just the next step in making BunnyCDN look great, easy to use and most of all, have an amazing user experience and we will never stop trying to improve.
To end this, I also want to thank everyone for the feedback that we received which was overwhelmingly positive. We are excited to see that you're as happy with the update as we are.