We started BunnyCDN over six years ago, with a simple vision to offer a simple and affordable CDN service. Thanks to everyone that believed in what we did, we have been growing rapidly and have just reached 100.000 configured zones a few days ago.
However, throughout the years, we have matured as a company, team, and as a CDN service. We believe that today, despite the funky name, BunnyCDN is one of the most advanced CDN platforms out there, with lightning-fast performance, stellar reliability, and powerful features that make content delivery accessible to anyone.
As BunnyCDN grew, so did our vision. From a simple goal that we had in the beginning, it evolved into something much bigger. We shifted our focus of building just a simple, low-cost CDN, to becoming a next-generation content delivery, security, and performance platform for anything connected to the internet.
Last year, we started working on more and more unique features, such as the Perma-Cache and Edge Storage that already pushed the boundaries in terms of how content is stored on the edge to deliver maximum performance. We also significantly improved the Bunny Optimizer system and invested massively into growing our global network to achieve performance we've never seen before. However, this was just the beginning.
Over the years, we realized that our global footprint is merely the entry point into something much bigger we can offer the world, and we are able to build new products and services on top of our existing infrastructure. Gradually, our vision has shifted towards a much bigger goal to make the internet a faster, safer, and more accessible place, through a platform that is easily available to anyone, not just large enterprises.
As a team, we have always been passionate about what we do and set large goals for ourselves. Today, we are more excited about the future than ever. It is our goal to build the go-to platform for anything to do with web performance, security, and content delivery, in an extremely simple package and empower you to build amazing things on top of that.
We want to allow developers to stop focusing on servers and infrastructure and, instead, provide the tools to allow you to focus on what you do best.
The first step towards a big vision for the future!
As our vision evolves, so does our brand. With so many things rolling out and our ambitions growing bigger, we no longer feel that the name BunnyCDN suits that vision. While a CDN is still the core engine behind what we want to do, we also want to do much more than just that. As a result, slowly but surely, we started to feel more and more limited by our name.
We understand that many of you have grown fond of the name BunnyCDN, and we are forever grateful for that. We also understand that not everyone is a fan of our naming choice, and some of you have been quite direct about it. To those of you, we would like to apologize. Unfortunately, we are not renaming to EnterpriseStackCloud.
In our hearts, Bunny has always stood for speed, simplicity and approachability and we channel that throughout our service. We love working on great products that are extremely simple to use but offer powerful features and extreme performance without breaking the bank.
We feel that a bunny represents that perfectly, and to empower what we stand for, we decided to embrace the bunnies stronger than ever.
That being said, we are happy to introduce bunny.net!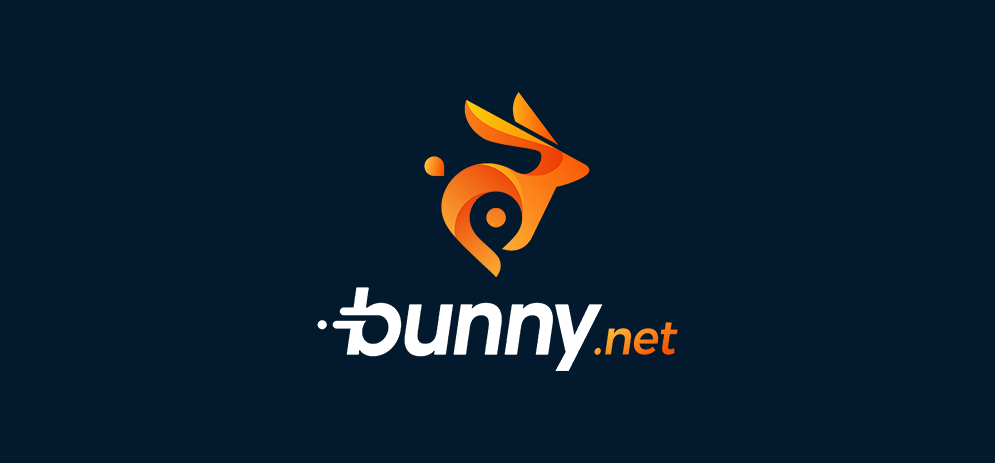 We want to signal the world that we are here to stay, and so are the bunnies! While it was a bit tricky, we have acquired the domain and are gradually migrating all of our systems to their new home.
Change can be difficult, but we decided to make the hard choice and stick with what we believe in to really empower us to work even harder to achieve that.
What is bunny.net?
So what exactly is bunny.net? We see it as a bigger vision built upon BunnyCDN. A next-generation edge cloud platform with a focus on content delivery, performance, and security to build a faster internet. We want to put more features, more power, and more performance into your hands with a continued focus on simplicity. We are continuing to strive to build products that are easily available to anyone, be it small website owners as well as bigger companies that need more advanced features.
It's a big feat, but we are extremely excited about the progress we've made so far. Many of us want to forget the year 2020, so we will make sure to make 2021 so much more exciting for you, and what better way to start a new year!
Hop to the edge!
I hope you are as excited about the news as we are. It's the first step towards many amazing new things that we are working on.  We have big updates lined up throughout 2021, with new products, features, and performance improvements lined up to really level up your content delivery.
We are extremely passionate about building a faster and safer internet and will continue to push forward in that direction. We invite everyone to hop to the edge with us and get ready for a ride! It will be a fast one!