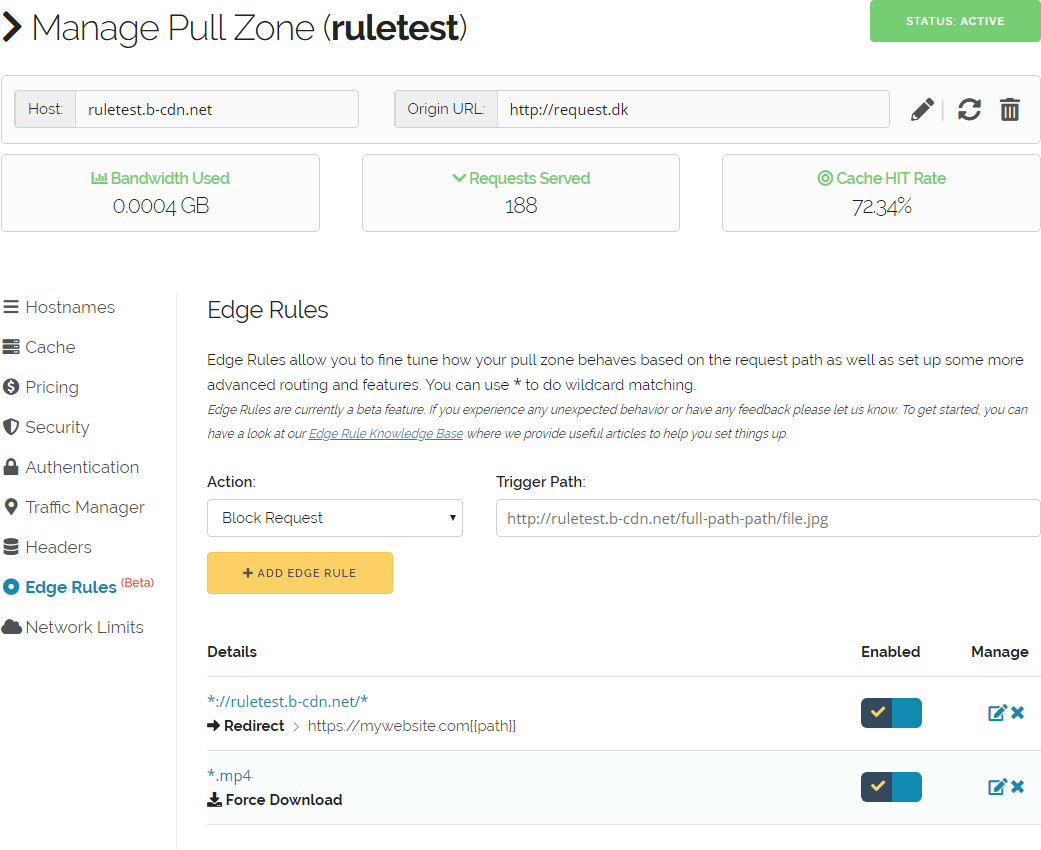 The Edge Rules have now been enabled for all the accounts and you can find them on the left side menu on the pull zone management page. We have also prepared a new Edge Rules section in the knowledge base to help you get started with the new system.
We have launched with a limited set of Edge Rules and hope to add additional ones based on your feedback. The following rules are currently supported at launch:
Block Request
Force Download
Force SSL
Change Origin URL
Override Cache Time
Redirect To URL
Set Request Header
Set Response Header
Disable Token Authentication
Currently still being in beta we expect there to be a bug or two. If you experience any unexpected behavior, errors or if you have any kind of feedback that might help us improve the system, please don't be shy and drop us a message.