WordPress is a very popular publishing platform and it was a shame that we didn't offer a plugin for easy integration with BunnyCDN.  While it was possible to use BunnyCDN to speed-up your page it was never as easy to setup as it is now. We are happy to announce that we just released bunny.net WordPress CDN plugin.
What do you have to do to enjoy the boost speed on your WordPress page? Assuming you have already created a pull zone in BunnyCDN dashboard, you only have three steps ahead of you.
Add the BunnyCDN plugin to your WordPress setup
Open BunnyCDN settings page that was added to your WordPress Admin and fill the name of your pull zone.
Click "Enable BunnyCDN" and enjoy.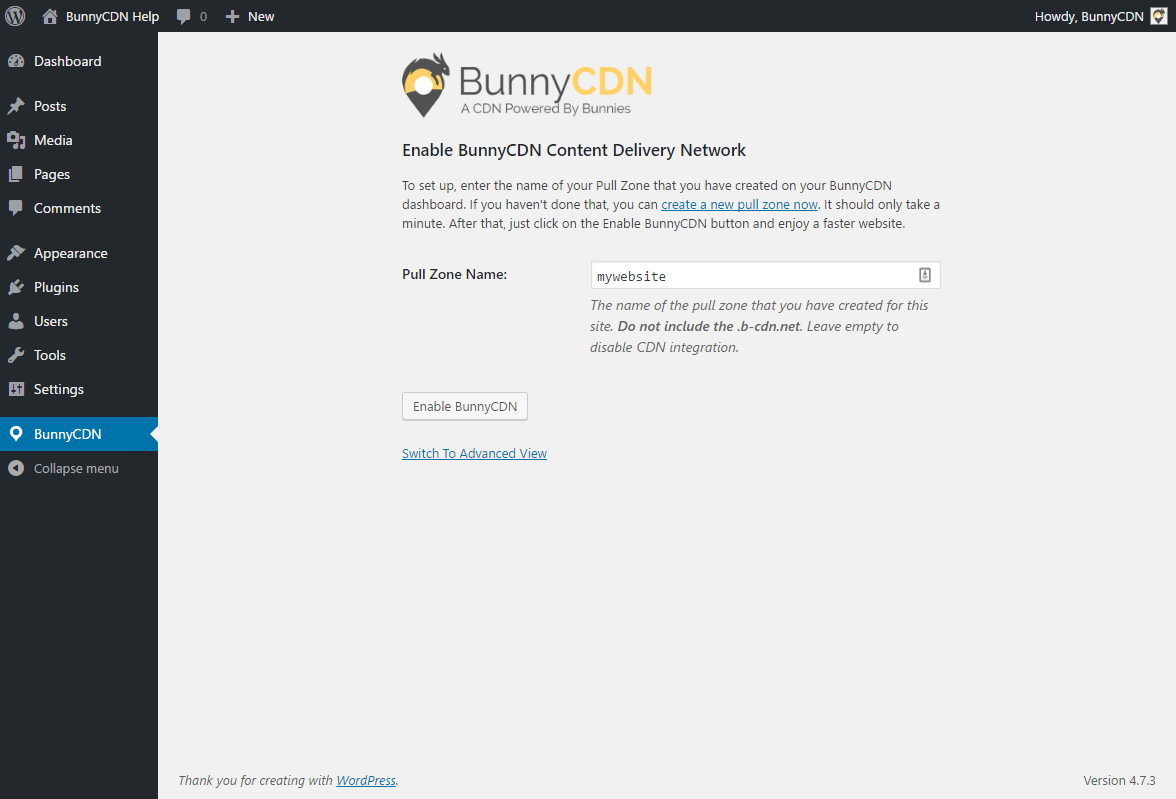 With the new bunny.net WordPress CDN plugin you can make your visitors happy by speeding up your website with just a few clicks.