It's our vision to help build and power a faster internet, or how we like to call it, help the internet hop faster. To do this, we are on a mission to create one of the world's largest networks, designed and optimized to deliver your content to your users at the highest possible speeds, no matter where they are.
Today, we are extremely excited to announce a major hop towards our goal and announce one of our biggest network expansions to date. With over 13 new PoPs, we have expanded the bunny.net network to over 70 points of presence worldwide and set the stage for an 7 additional PoPs that are coming online in the near future.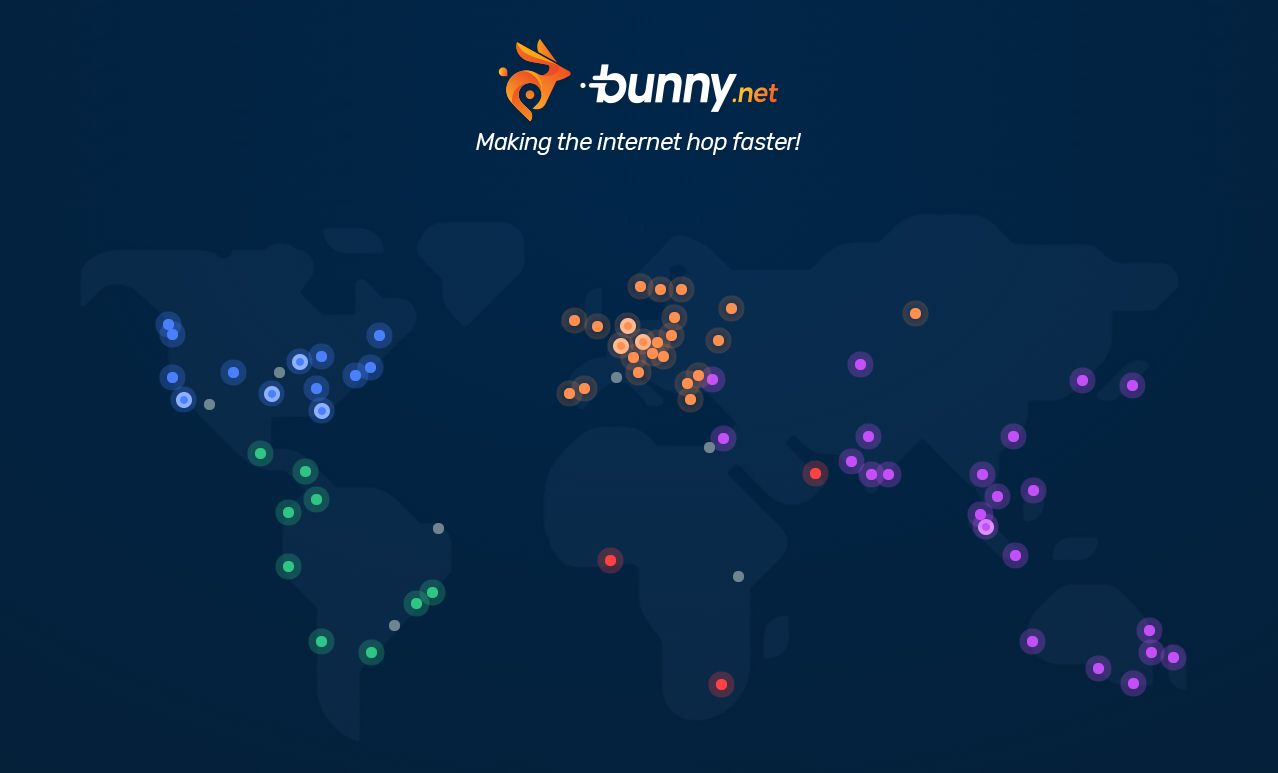 LATAM & Asia Receive A Major Boost
We believe in an waitless internet and that doesn't only mean the United States and Europe. While bunny.net already offers one of the fastest networks in these regions, the internet doesn't end here. So many times, we see companies focus on these two markets, but we envision a globally connected network where everyone has access to state of the art connectivity and a great user experience.
To pursue this global goal, the expansion focused on LATAM and Asia. In South and Latin America, we opened new presence in Bogota, Buenos Aires, Lima, Queretaro, Quito, Rio de Janeiro, San Pedro.
In Asia, we expanded to Jakarta, Kuala Lumpur, Ho Chi Minh, Bangkok, Manila, Chennai. It was our goal to supercharge these markets and we believe we didn't disappoint.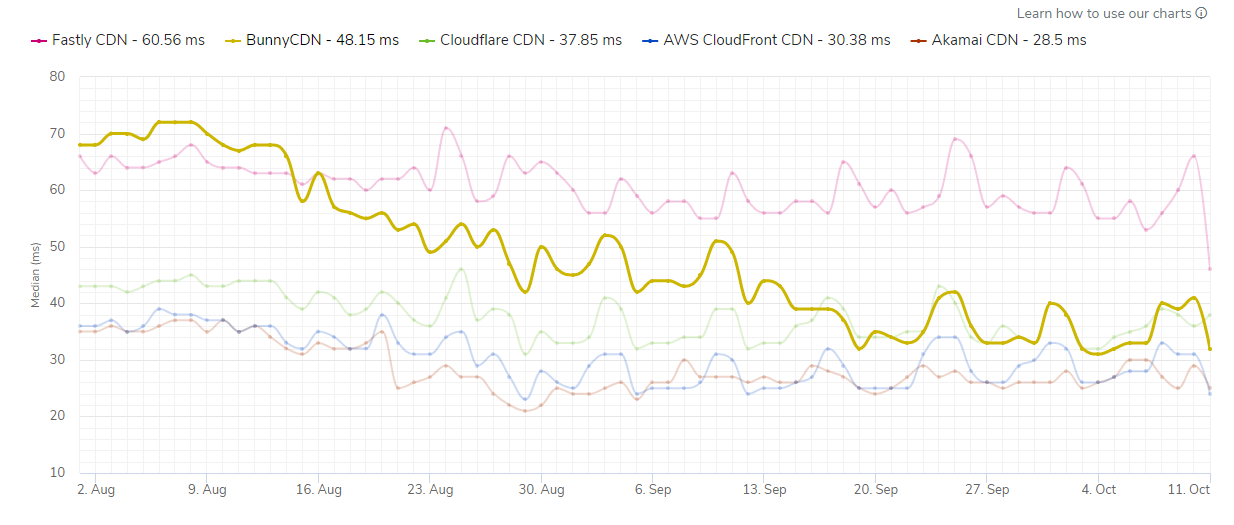 Overall, we reduced the average latency in Asia by over 45% with additional optimizations on the way. The South East region specifically received a major boost with local presence in most countries. Next, we are working on optimizing the anycast network routing within India with a goal to build the fastest network inside of the fast growing market.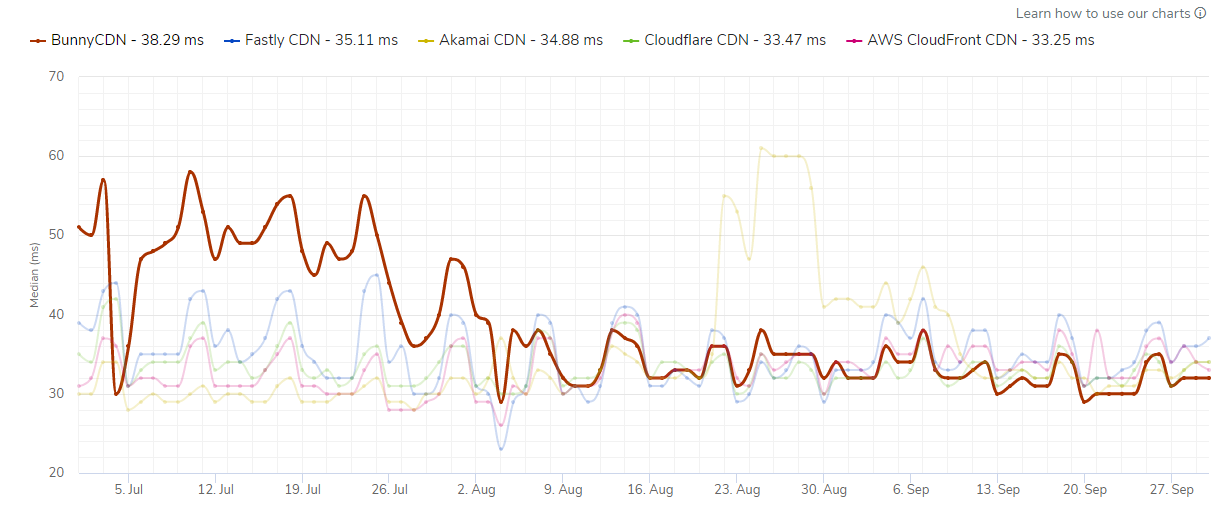 Looking at South America next, we are thrilled that with the expansion in place, bunny.net now offers one of the leading performance in the region. Furthermore, we are continuing to push the bar with the upcoming two new PoPs in Porto Alegre and Fortaleza coming in a few weeks along with further routing optimizations.
Powered by an ever-growing network backbone.
As we expand our presence, we are also constantly expending our network backbone. Thanks to growth on our own network, our partners and major new partnerships throughout South America and Asia, we're now hopping on a whopping 70 Tbit of network capacity.
Through tight partnerships with leading connectivity providers, bunny.net is now powered by a private network backbone with multiple 100GE links spanning across the world. The private backbone interlinking Europe, United States, Asia and Oceania allows us to deliver content to your users reliably without being affected by transit providers and opens a lot of new possibilities to offer increased stability as well as increased network performance to our users.
We're keeping performance simple and affordable!
Unlike other companies that charge hundreds or even thousands of dollars to access their full "enterprise" network, we remain committed to enabling great performance to everyone and keeping performance simple. No "Network Prioritization", slower tiers or small print to worry about.
We aim to simply offer great performance from as little as $1 per month.  If we're trying to make the internet hop faster, performance shouldn't be limited only to large companies. We provide access to our full network to everyone out of the box and we are committed to continually increasing an ever growing presence at the same easy entry point.
Going faster than the fastest!
We've always been frantic about performance and trying to push the bar higher without sacrificing on efficient caching.
While some networks boast with hundreds of PoPs, this usually comes with negative effects on cache efficiency or routing performance, which in turn means decreased performance. Thanks to the SmartEdge routing system that we released earlier this year, we are now able to expand our network without sacrificing on routing quality or caching efficiency.
While we're not quite the first yet, the bunny.net network now hops faster than even some of the fastest, while also being optimized for ultra efficient caching. We're excited about where we've come so far, but we are only getting started!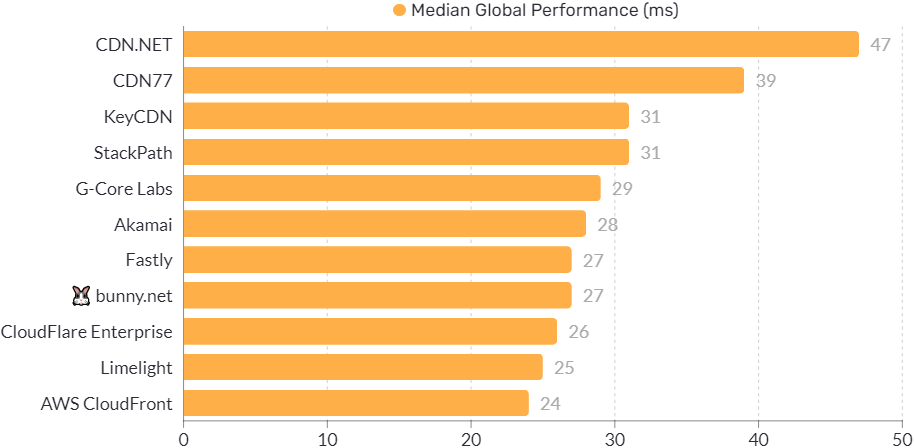 Africa & Middle East Are Next
Of course, some regions are infrastructurally more developed than others, but by doing the first steps, we believe we can help drive change and encourage others to follow suit. While this will be a tough challenge, we are starting to focus our eyes on Africa and Middle East next.
We believe everyone deserves access to fast internet. If you are an internet service provider operating in this region that would live to help, we invite you to reach out to hello@bunny.net and join our mission.
Hop to the edge with us!
We're very excited with the latest expansion and will continue pursuing our vision of helping make the internet hop faster. We have multiple thrilling new announcements in the works by the end of this year with a commitment to continuous innovation.
Keep an eye out, we can't wait to share more news soon!