The internet is a large place, and sometimes it's hard to figure out what's going on on a different side of the planet. While one connection might work just fine, a different one might be completely inaccessible. To make things worse, usually networking tools work from a single location or offer a very poor user experience, making troubleshooting cumbersome and time-consuming. We wanted to change that and allow anyone to easily run tests and diagnostics around the world, from a single convenient tool and allow you to quickly and efficiently troubleshoot any networking issues.
As a CDN, we already have a vast global infrastructure in place, so why not use that to do something good for the world, especially with our new goal of building a faster internet. Our team took the collection of tools we used internally and packaged them into a very simple interface for everyone to use and we are happy to introduce the Bunny Global Network Tools available at tools.bunny.net.
The Global Network Tools are a collection of network diagnostic tools to help you run HTTP, latency, DNS, throughput, and traceroute tests from around the world with a single click of a button. On top of that, we also included a diagnostic check to test your performance and routing to our network and a website integration test to help you debug any issues with your bunny.net integration.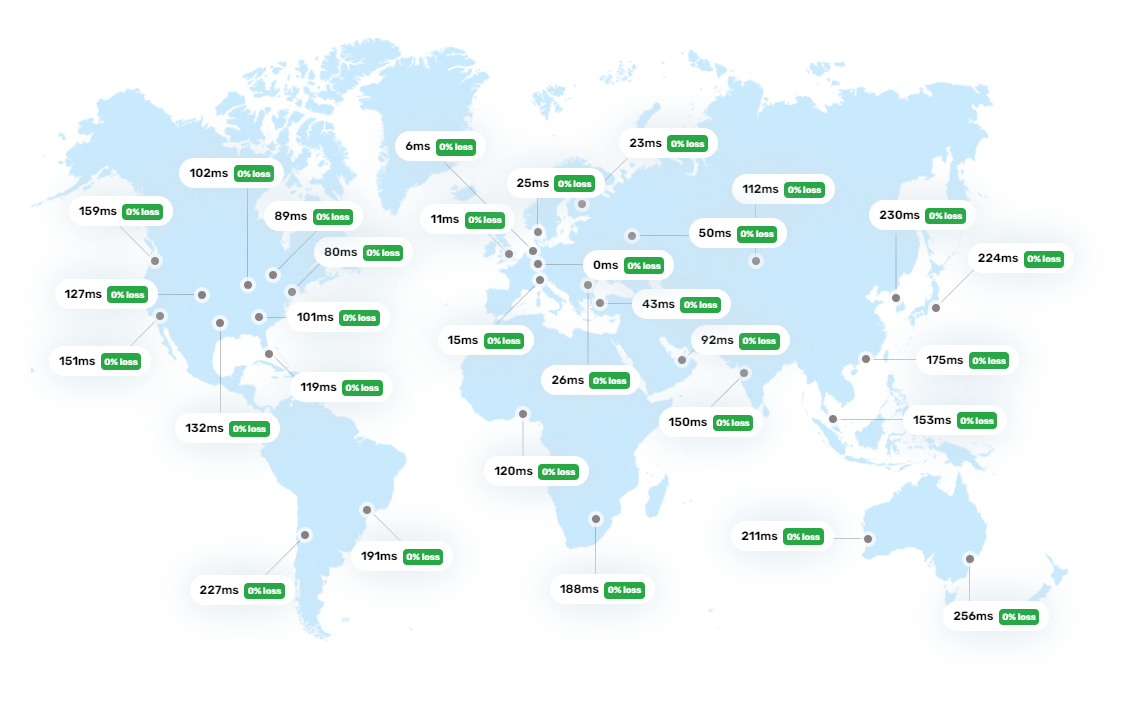 We based the tools on the latest WebSocket technologies, allowing you to get results from around the world in real-time in just a second, despite testing from over 50 different locations. We also poured some love into the design as well. Traceroutes are very technical, but that doesn't mean they need to look ugly.
We are very excited about this release and hope the tools can help you more easily debug any issues you experience with networking. You can go ahead and start testing at tools.bunny.net! We are continuing to explore new ideas of different tests we can add, so if you have any suggestions for a tool that would help you solve your problems better, please let us know! We would love to help out.