Content Delivery Networks are fast, but how does that help when the files aren't cached? You will always be bottlenecked with the distance from the user to the storage. For a long time, cloud storage has been a centralized affair and has often posed a heavy bottleneck when accessing uncached files even from the fastest CDN. On a constant mission to improve performance, we weren't happy with that at all. As a CDN, the solution was obvious, copy your files around the world, in real-time, for everyone.
Easier said than done though. We have seen other services attempt geographical replication before, but it was either hindered by eventual consistency with missing files or a single region delivery endpoint, but after multiple years of planning and testing, we are incredibly excited to announce that our Geo-Replicated Storage is finally here.
It automatically replicates your files over multiple geographical regions and combines that with smart routing technology to offer up to 5X faster delivery performance compared to traditional cloud storage systems.
The files are immediately available for download around the world and our routing engine takes care that you never need to worry about availability. Everything happens seamlessly behind the scene.
With the Geo-Replicated storage, we are redefining cloud storage performance for solutions that need ultra low latency and highest throughput around the world.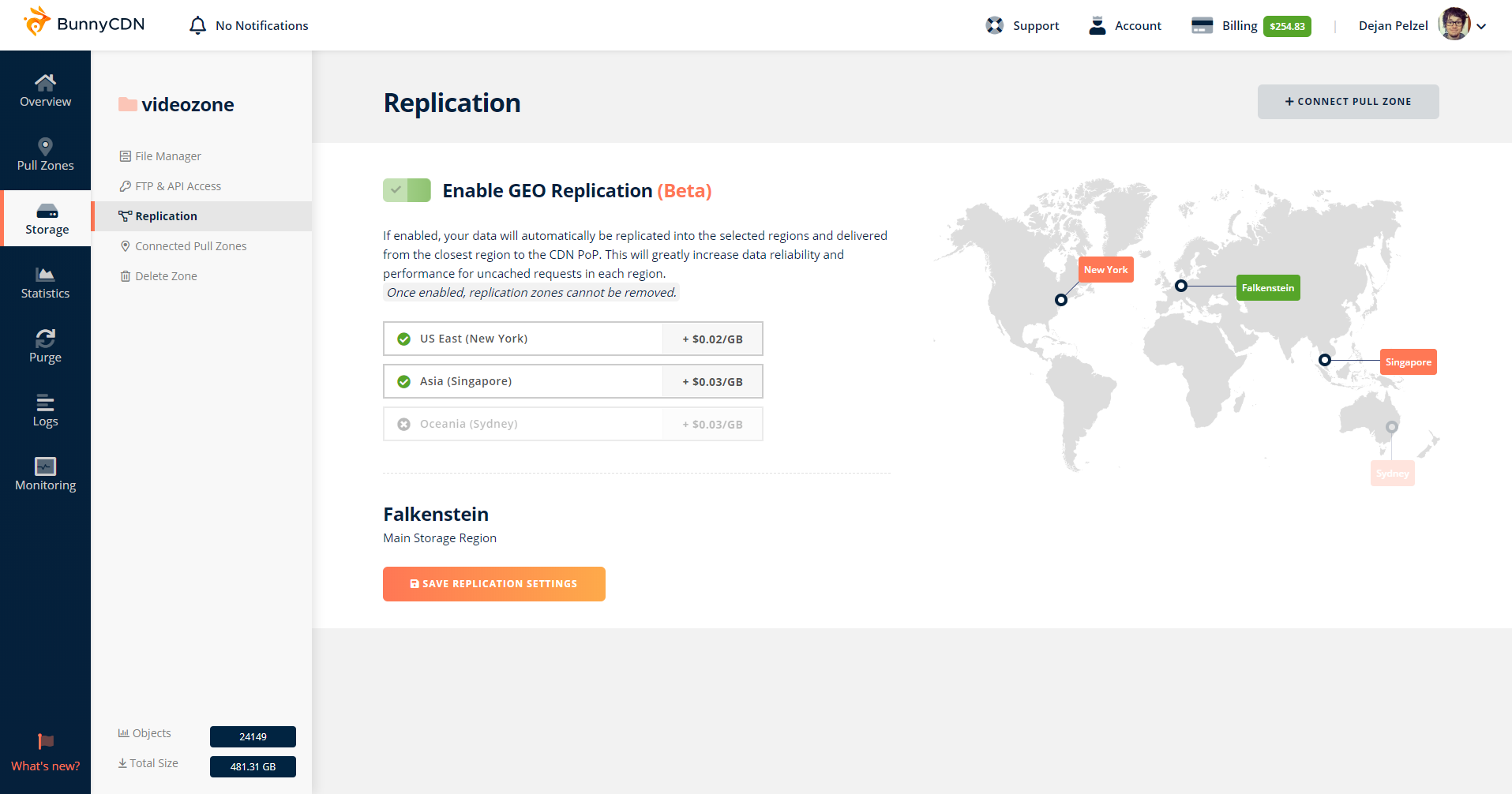 We are launching with the initial storage regions in Falkenstein, New York, Singapore, and Sydney and we are already planning to open locations in Los Angeles and Sao Paulo in the next few weeks with more locations coming in the future.
Let's speak numbers!
Even with the starting locations only, the BunnyCDN Geo-Replicated storage is far ahead in performance. During testing, we have benchmarked the new system to  traditional storage platforms and were excited to see up to double the throughput and less than half the latency on average when connecting from 14 locations around the world. When the new locations open, we expect to see this further increase.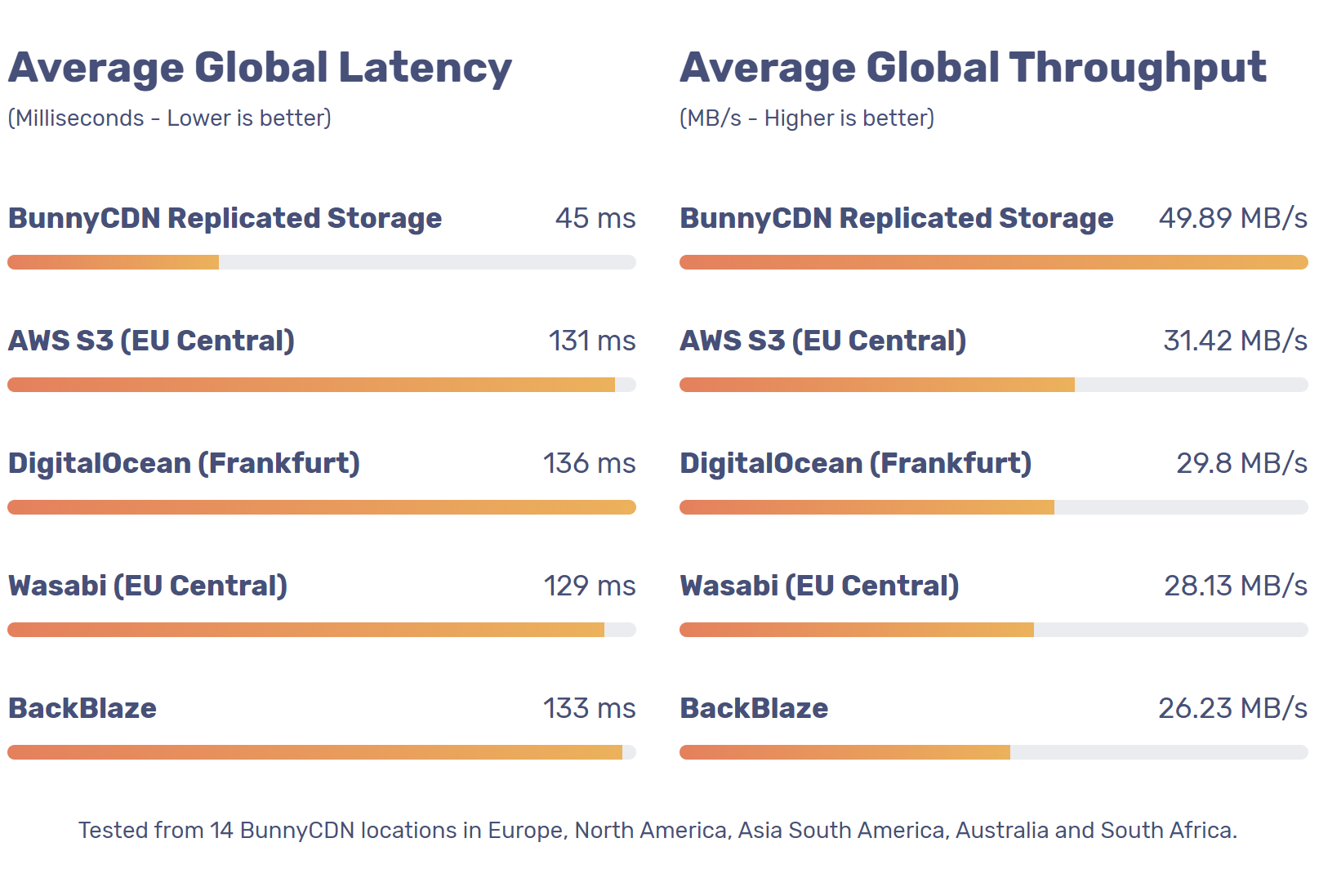 The storage has been a long time in the making, and it's very exciting for us to see the results and performance benefits we are able to bring. It's our goal to continue pushing the boundaries of performance and this is just the next step.
The Geo-Replicated storage has already been battle-tested and all accounts have now been enabled with the beta access as we are moving towards general availability during the next month or two.